THIS IS ME
Son of Margaret and Bernard Preston. I have been a resident of Malton most of my life (brought up in Norton until the age of eight) as have indeed all the previous generations of both sides of my family. I am a fitter by trade, with engineering qualifications up to Ordinary National Certificate level. I have worked for local engineering firms building aeroplanes, hovercraft, airships, coaches and submersibles.
I am a qualified Youth Leader with twenty years experience, initially employed by the County Youth Service before taking up the position of leader, later to become Leader-in-Charge, at the local Methodist Youth Club ("the top floor of the building behind the library" – alas the building no longer there). I specialised in TV and Video Production. For a brief period I taught this subject at Pocklington School for Adult Education. One of the proudest moments of my life came when my youth video group had their film selected out of several hundred film entries (in a National Film Festival) to be shown at the National Film Theatre, London.
In my capacity as Youth Leader I encouraged and helped our club members to take part in anything and everything possible. In the local pram race we took the 'Best Decorated' trophy nine years running! During the Carnival week the club entered into the fun run, sports night, raft race and carnival procession. We may not have been brilliant, but who cared - we were there! I have a strong passion for tradition and the community spirit.
People may not know me by name - usually Maggie Preston's Lad, Steve, 'Tiger', etc. but certainly will know my face. My interests at the moment include metal fabrication, traditional fairground rides with attractions and messing with computer hardware! I am computer and Internet literate and proficient in desktop publication. I have been a Radio Amateur for several years.
I served as a local District Councillor representing the Malton Ward for a period of four years (2003 - 2007) and a Town Councillor also for the Parish of Malton (2003 - 2011). I am a Trustee of the Simpson's Trust Charity.
So, there you have it. My experience and my passions! A working class lad from an estate fighting for the things in which I believe.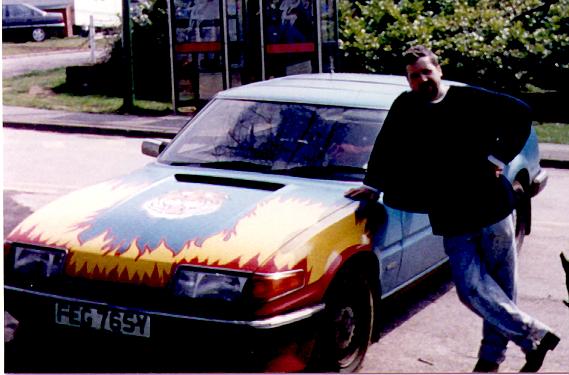 Me in my youth !